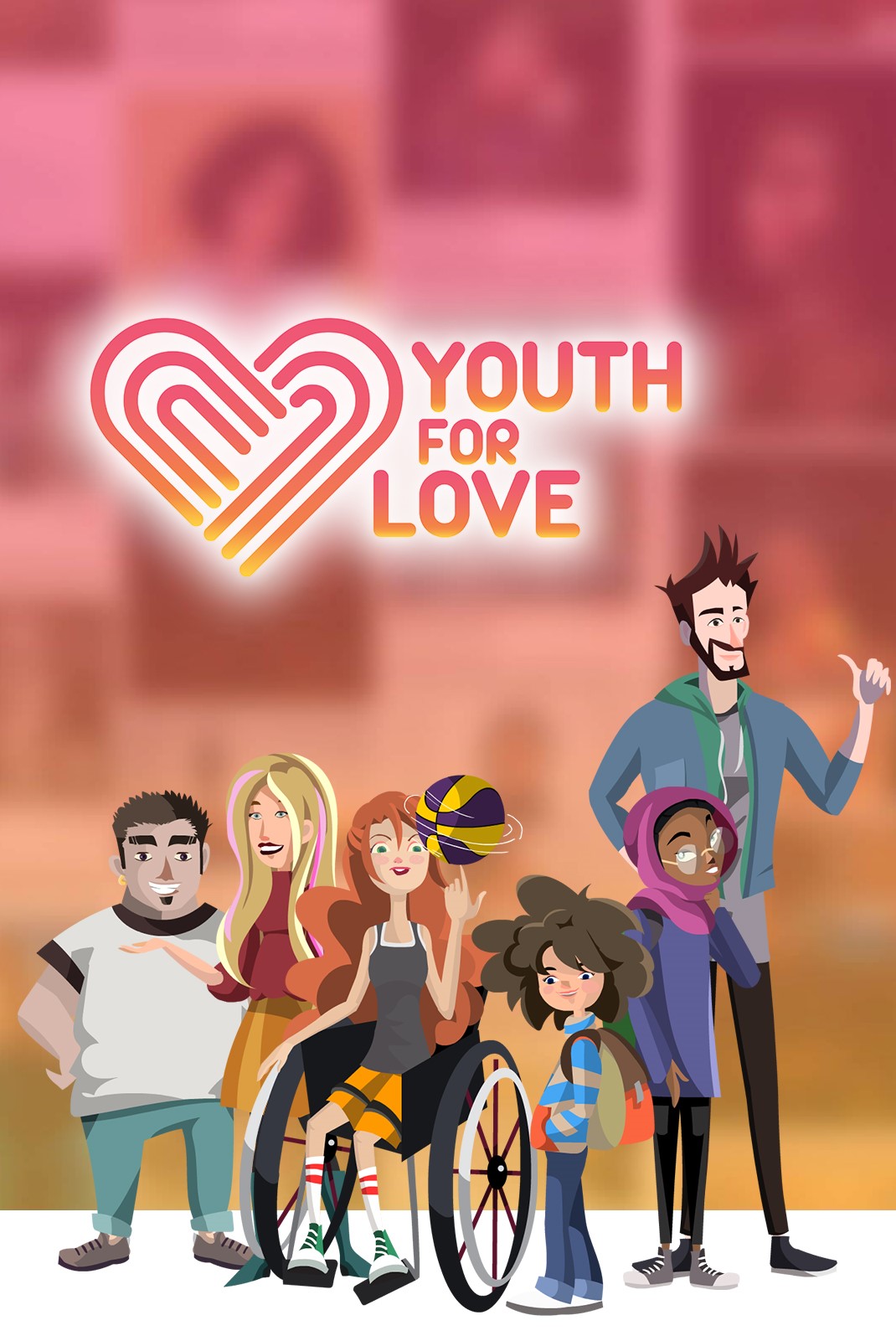 What you choose, think and do every day has consequences for your own life and that of others, as well as for the environment around you. It affects who you are and who you will be in the future.
Youth for Love have a new look. New characters will join your friends Amar, Sofia, Lucas, Yasemin, Maria, Lyn e Georgeos. We present you Stef, Sabine, Andy, Robert e Lisa, that are ready for new stories, choices, and challenging situations that depend on you.
The game dynamic is always the same: choose from the profiles the character that inspires you the most, enter his or her virtual world and start your adventure. You will experience real situations in different contexts: in the park, at the disco, at school, in group chats and your choices will determine how to continue the story and the dynamics among the characters. During the journey, you will have the opportunity to meet coach Francesco, Anna the school psychologist, and a new character, the janitor Mark. Characters that will support you in making fair and respectful decisions.
By playing and surfing, you will have the opportunity to live, from different perspectives, situations of peer violence, bullying, and cyberviolence, and you will understand how some personal traits of each character, cannot justify discriminations, and acts of violence. On the contrary, they should be valued for individual and collective wellbeing. That's how it is in the game, that's how we would like to be in real life.
In front of the crossroads, you will become more aware of the importance of making the right decision at the right time, until you understand which behavior to adopt to act yourself, prevent situations of violence and promote respect for the rights. With the support of a moderator, you will have the opportunity to comment and share on social networks the outcome of the story! Story after story, choice after choice, you will also be able to verify the levels of acquired soft skills: from recognizing the peer violence dynamics or acts, to learning how to manage situations, to knowing how to react to these situations by using your skills.
The game has been developed in Youth for Love and then updated in Youth for Love 2.